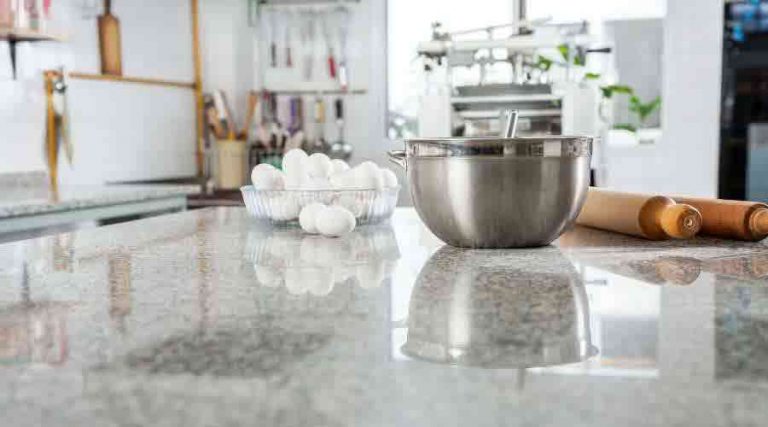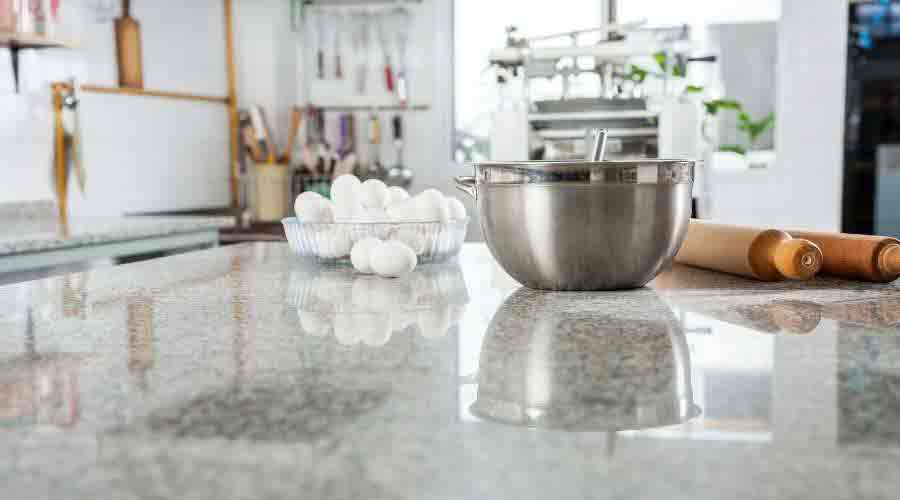 Countertop refinishing is an excellent way to get a new look for your kitchen. The process of sanding, cleaning, and sealing the countertops will give you the results that you are looking for. Before you take on this project, there are some things that need to be addressed before starting. Keep reading to find out about all of these important aspects of countertop refinishing!
What Is Countertop Refinishing and How Does It Work?
Every home has a kitchen and every kitchen has a countertop. The material that is used to make your countertops can either be wood, laminate, or stone. All of these materials have different benefits and disadvantages, but the one you choose should depend on what you want to accomplish with your design. 
For example, if you are looking for durability then it might be best to go with laminate because it won't chip or crack like other materials. However, if you are looking for something more natural then there are some beautiful stone options available in the market today that could work well for your needs! Countertop refinishing can help bring an old tired look back into life by resurfacing the top of the surface without replacing it entirely! 
If you're looking for a way to replace the worn and outdated look of your kitchen or bathroom countertops, refinishing may be just what you need. Countertop refinishing is a process that replaces the top layer of laminate on the countertop with new material in order to restore it back to its original state.
Why Should You Consider Getting Your Counters Refinished?
If you're looking to give your kitchen a facelift, but don't have the budget for new cabinets or countertops, refinishing may be an option. Countertop refinishers will remove all of the old finish from the counters and then apply a fresh coat of paint or sealant. It's not just about making it look good again, though. Refinishing is also a good way to protect your investment in case there are any scratches on the surface that could cause bacteria build-up over time.
The Process of Refinishing Your Counters
The process of refinishing your counters is not as difficult as it sounds. It will allow you to breathe new life into an outdated space and set the tone for any future renovations. The first step is to choose what finish you want: glossy, matte, or satin. We recommend using a gloss finish because it has more depth and makes your counters shine! 
Next, you'll need to decide if you want to paint over what's there now or strip away the old coating. If you're painting over an existing surface then all that's needed is some time for drying between coats and a sealant after the final coat goes on. But if stripping is necessary, start by filling any holes with spackle before sanding down any rough surfaces so they are smooth as possible before painting.
You can do it in this manner:
Who Can Do the Job for You and What Will They Charge?
It's not easy to find a good, reliable contractor for home improvement projects. So many people don't know where to start looking and end up hiring someone who they hope will do the job right. That can be a dangerous situation too because there are so many contractors out there that will take your money and then disappear. 
 It takes some work but it's worth the effort if you want something done well and on time. Here is what you need to ask yourself before hiring someone for your project: Who does this kind of work often? What type of education or training have they had? How much experience do they have in their field? What types of projects have they worked on in the past? Once you've answered these questions, you'll be better equipped to find someone who can do the job for you and what will they charge.
How Long Will It Take to Complete the Project?
How long will it take to complete the Countertop Refinishing project? This is the question that every homeowner asks before they start this home improvement project. The answer depends on many factors, such as how much prep work needs to be done and whether you do the work yourself or hire a contractor. 
A Countertop Refinishing project can take anywhere from one day to two weeks, depending on the size of the job and your schedule. If you are looking for a high-quality finish in an even shorter amount of time, you might consider renting equipment like power sanders or spray guns. The cost varies based on what materials you need and how long the rental is needed. However, most people find that it's more cost-effective to hire someone with experience than it would be to rent the equipment yourself.
What Are Some Things that Can Go Wrong During This Process and How Can You Avoid Them
Countertops are one of the most important features in a kitchen. They're not only where you prepare and eat your meals, but they also serve as an aesthetic focal point for any room. Countertop refinishing is a service that many homeowners consider when their countertops have become dull or damaged from years of wear and tear. There are many things that can go wrong during the process of refinishing your countertops, so it's important to be prepared before undertaking such a project on your own.
If you are considering countertop refinishing, there are a number of things to consider. We recommend that before getting started on the project, you sit down and create an action plan for what needs to be done at each stage of the process as well as how much time it will take. This way, when your contractor is quoting prices or making scheduling decisions with suppliers they can do so from a factual understanding of all aspects involved in this type of undertaking. 
Countertops are an integral part of the kitchen, but if yours has seen better days you may be considering refinishing them. It takes a good bit of work to get your countertops looking like new again, so before you dive in head first it's worth taking some time to consider what type of finish will best suit both your needs and lifestyle.