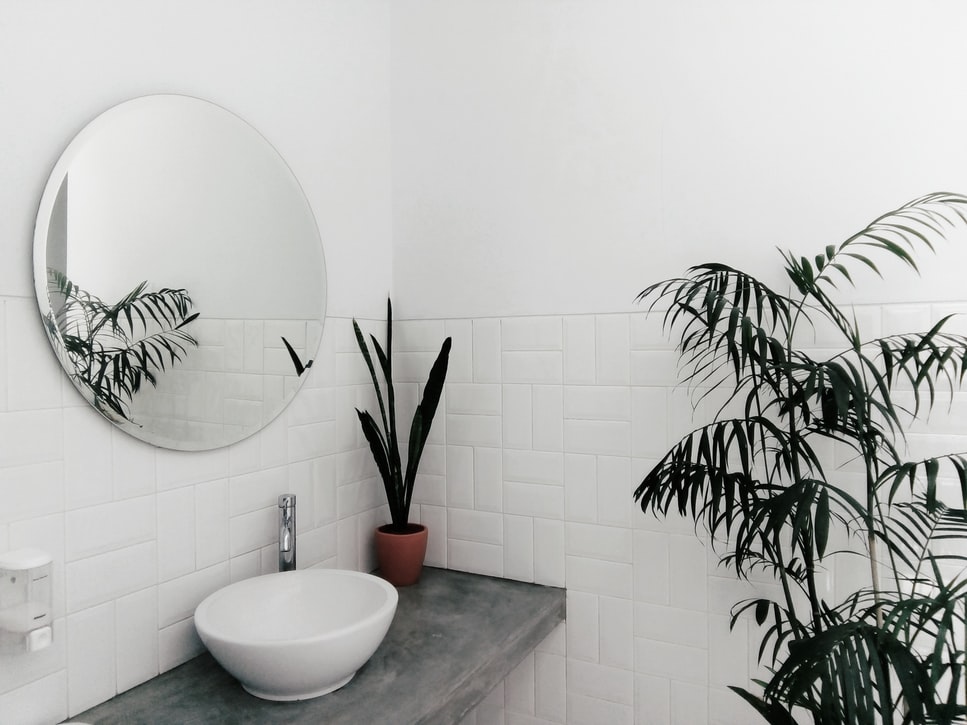 Wet rooms are becoming more and more popular over the last decade as it offers a safer, cheaper and more effective form of showering. Moreover, having a wet room kind of bathroom can be a great way to add value to your property.
A wet room is a stylish alternative to a traditional bathroom. This kind of bathroom is specially designed to be fully waterproof. Since this is an open-plan walk-in shower area, it is usually lined with tiles from wall to ceiling and subsequently sealed with a waterproof membrane to prevent leaks and damages.
Wet rooms need a sloping floor to help guide the excess water towards the drain. Some wet rooms even use a glass partition in front of the shower to break up the room and prevent excess splashing. After all, no one likes sitting on a wet toilet seat.
What are the Benefits of Having Wet Rooms?
Not only is it a fashionable addition to your house, but wet rooms also offer plenty of advantages such as follows:
Its open-plan layout is well-suited to people with mobility difficulties such as persons with disabilities or the elderly. After all, they don't have to get through no doors or raised platforms to get to take a bath. As such, it offers a safer and more accessible showering experience for the elderly and disabled.
With its minimalist and durable designs, well-maintained wet rooms are designed to last longer than traditional bathrooms.
Given its simple design, wet rooms are easier to clean. Since there are no shower screen or tray to wash or clean out, you only have to brush its tiled surfaces to keep it squeaky clean.
By showering instead of using the bath, you are saving on water consumption. In the long run, this will help lower your water bills and create a smaller carbon footprint which ultimately helps the environment.
If you have a small or odd-shaped bathroom and you're struggling to find the right place for a shower cubicle or bath, a wet room will allow you to make efficient use of your bathroom's space.
Wet rooms can bring extra value to your property. It can boost the value of your house by up to £12,000!
So, How Do You Create a Wet Room?
When planning a wet room, it is crucial to consider the following factors: the room's access to water, power supply, and drainage points. Also, bear in mind that one of the ways to ensure efficient drainage is to get the type of flooring right.
To ensure that the wet room will drain properly, there must be a right degree of slope on the bathroom floor so that the water will be directed to the plughole or drain. Perhaps the easiest way to create this slope is to build a tiled sub-floor. This effectively creates a second layer of flooring. Alternatively, you can also use a ready-made, pre-sloped shower former which is then tiled to create an extra waterproof barrier.
Next, you have to waterproof your wet room, which is a process also referred to as tanking. Due to the open-plan nature of a wet room, water will most definitely splash into the entire room from floor to ceiling. Thus, these areas need to be "tanked" or properly waterproofed to prevent water damage. It would need to be painted with several coats of primer to ensure the area is dry, dust-free and firmly sealed.
Once the primer gets dried, the next step is to layer a thick, syrup-like tanking membrane over the floor. Wooden floors in particular will need a thicker coating compared to concrete.
Then, you must layer waterproof tape over the joints in the room. Layer the tape from the bottom up across vertical and horizontal joints for an even better waterproofing system. Take note that the waterproof tape should be self-adhesive and flexible so as to ensure a smooth fit.
Finally, the tiles can be securely laid down as the final waterproof barrier and your shower unit can now be fitted and sealed. In doing so, always keep in mind that the style and material of the tile can make or break your wet room. Since wet rooms tend to be slippery, it is better to opt for textured and non-slippery tiles. Usually, resin, ceramic or porcelain tiles are the superior choice. Avoid slate, marble and limestone tiles because although it looks aesthetic, they will require re-sealing several times a year and we don't want all that hassle.
Use a rapid-set adhesive or grout across all the tiling areas rather than the dot-and-dab technique. Also, avoid silicon-based waterproofing as the silicon membrane will disintegrate over time.
If lesser cost is a priority, you could opt for vinyl flooring as it is slightly cheaper. It is also softer and a more slip-resistant material which would prove to be useful if young children or the elderly will be using your wetroom.
Ready to transform your regular bathroom into a wet room? We are here to help! EK Philadelphia Tub Reglazing And Refinishing services is a trusted and professional company dedicated to offering top-notch house and bathroom makeovers. Our services are among the most sought-after in the bathroom remodeling industry. Contact us at (610) 600-1283 so that we can start your bathroom renovation right away!