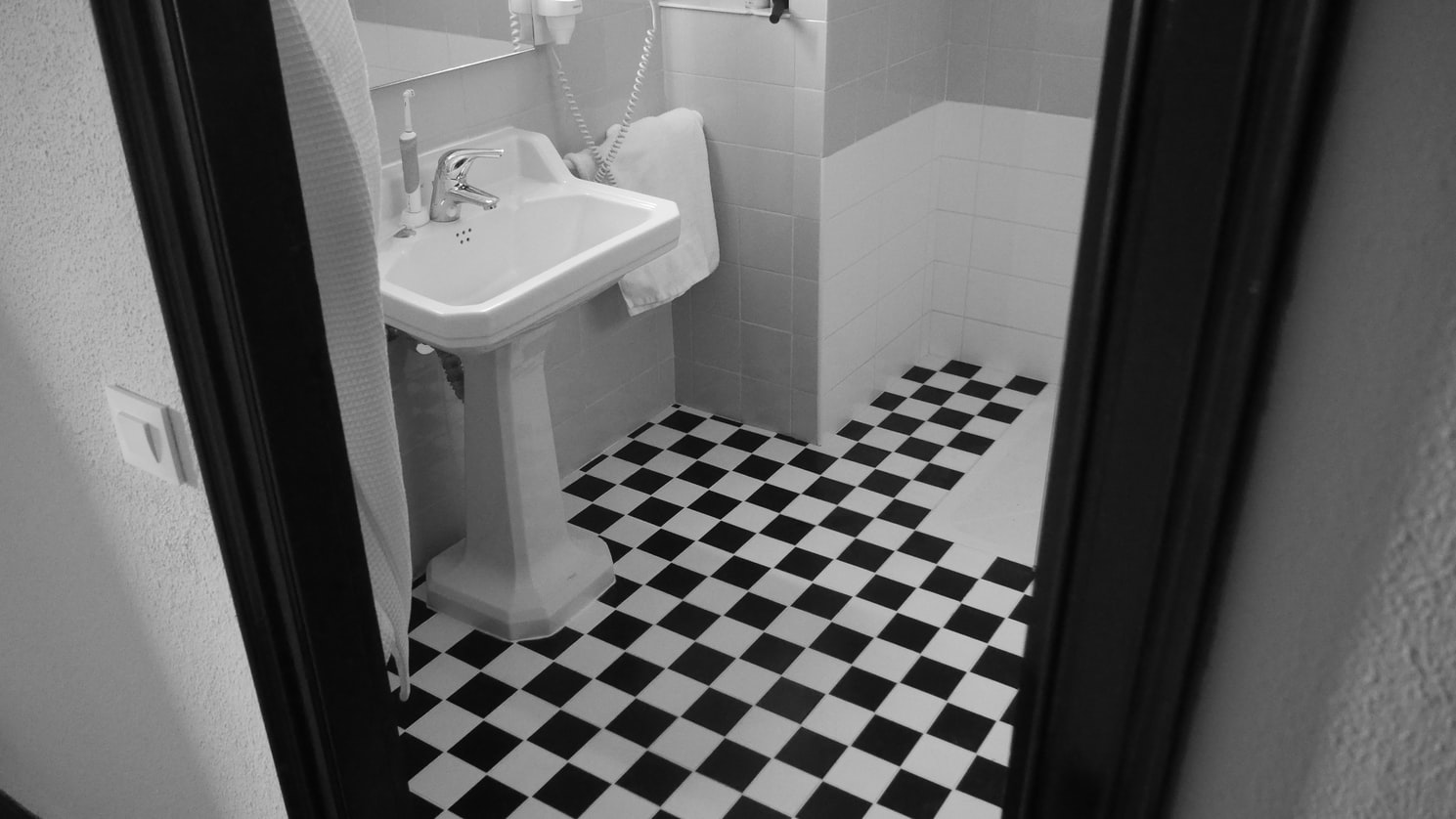 When it comes to the selection of materials for bathroom floors, walls, and even ceilings, tiles are undoubtedly a timeless classic. It is suitable for practically any type of room, especially bathrooms since it is water-proof, aesthetically pleasing, and guaranteed to last for decades.
However, to make the most of it, it is important to carefully choose what tiles you will use. We have compiled various tips that can help you choose the right type of tiles for your perfect bathroom interior.
1. Choose the Right Kind
Perhaps the most important decision you will have to make when choosing bathroom tiles is what material it will be made out of. There are various options to choose from but ultimately, the best choice are stone, porcelain, glass, vinyl, and ceramic tiles.
Stone
Tiles made from natural stone proves to be a durable, hard wearing floor choice that is guaranteed to make your bathroom look elegant and sophisticated. It is quite costly compared to other alternatives, but at the same time, it can add immense value to your property. However, it will ultimately require more maintenance in the long-run.
Porcelain 
Porcelain tiles are a crowd favorite due to its high resistance to constant wear and tear. Apart from that, this kind of tiles are fairly simple to maintain. They don't require any special sealing like other types of tiles. Not to mention, its high-quality components adds a luxurious finish that will surely elevate the aesthetic appeal of the bathroom.
Ceramic
Ceramic tiles are the most common type and for good reason. Not only is it the most affordable among all the different types of tiles, but it is also easier to cut. And despite the lower price, ceramic tiles are indeed durable, water-proof, and can be extremely stylish.
It comes in different shapes, sizes, patterns, and colors. It can even mimic the appearance of natural stones like granite, marble, and natural stone.
Glass
Glass tiles are the least common type. Since glass is quite fragile and susceptible to wear and tear, this type of tiles are usually only used as accents throughout the bathroom. They usually boast stunning designs that really help to elevate your bathroom décor.
Vinyl
Vinyl is a great material for bathroom tiles because it is also waterproof. Apart from ceramic tiles, vinyl is also another affordable option. It also comes in various designs and colors which allows for maximum customizability and creativity.
2. Choose the Appropriate Tile Size
Back in the past, smaller tiles used to be the trend. Nowadays, the bigger the tile panel is, the better it looks. This is because large tiles make a room feel larger, airier, and more open. Moreover, using the same pattern and color of tiles on the walls as the ones you used in the flooring will make the space seem more cohesive and put together.
One must take note, however, that you can't use wall tiles for the flooring because floor tiles have a harder glaze for it to withstand constant foot traffic.
Currently, the most popular size of tiles ranges from 60 x 60 cm or 75 x 75 cm. Such tiles create calm uniform surfaces, especially when they are arranged to look almost jointless. When you look at it from a distance, the joints become even less visible, thus creating a seamless effect that makes the surrounding seem more spacious.
Meanwhile, small-sized tiles are used less often nowadays as it makes the bathroom look busy and chaotic. However, when used the right way, it can still be stylishly used as highlights or accents in an area.
3. Consider Aesthetics
When shopping for tiles, you must first have an idea on what kind of aesthetic you are aiming for. Do you prefer the modern, minimalist, contemporary, eclectic, or rustic style? Browse magazines, Pinterest, and online blogs for some inspiration. Then choose your tiles' design and appearance to match your preferred aesthetics.
Color
Consider the general feel you want to achieve in the room you are tiling. Do you want it to be serene and relaxing or moody and atmospheric? Unless you have a feature area such as a splashback, tiles aren't normally the focus of a room, but they can complement the other design features of a room.
In a bathroom, it is ideal to aim for a restful relaxing vibe. In such cases, go for light colours that blend well together. Usually, white or off-white colors make the room appear brighter and more spacious. It would be a good choice if you are aiming for a modern or minimalist vibe.
On the other hand, dark colored tiles create an ambience of sophistication that best suits modern or eclectic styles. 
Texture and Pattern
Whether you choose matte or a shiny finish on your tiles is all up to your personal choice. A glazed tile is easy to clean, whereas a natural terracotta tile has no glaze and would need a seal to stop it from staining. Meanwhile, tiles on the walls are better if they are patterned as this creates interesting surfaces that can accentuate the walls.
There are also mosaic tiles that look very impressive. It subtly shines and beautifully decorates a space. Hence, it is perfectly suited for finishing shelves, niches, and closets. Mosaic tiles can also be used in spacious bathing salons as it is perfect for separating zones, laying decorative strips, or finishing rounded surfaces.
4. Choose the Correct Grout Color
One thing you must not forget is the importance of choosing the right colour of grout. A contrasting grout will emphasise lines and the design, while a grout in a complementary colour as the tile will give a subtle effect that looks more put-together. Also, ensure that your grouted areas are sealed to prevent staining.
5. Pay Attention to Abrasion Resistance Class
The abrasion resistance class of tiles is determined with the PEI symbol, which is a measure of the resistance of glazed tiles to surface abrasion. The greater the PEI of the tiles is, the higher the abrasion resistance class it has. Tiles with a PEI of 3/750 can be successfully used in a living room.
However, for high-traffic areas such as bathrooms, it is better to choose those with a higher resistance like PEI 3/1500 or 4/6000.
6. Decide Between Glazed or Unglazed Tiles
Glazed tiles are currently the most popular floor cladding for all indoor and outdoor applications. After all, it offers very good performance characteristics such as low absorbability, high resistance to bending, high hardness and abrasion resistance.
These glazed tiles also come in various surface types such as matte, semi-polished and lappato. Tile glazing also allows for achieving a variety of visual effects and applying all kinds of graphics on the tile's surface.
Meanwhile, skipping the glazing stage allows for the production of unglazed tiles with surfaces that are very resistant to mechanical factors. This type of tiles is therefore intended mainly for investment applications, although due to the influence of modern interior trends, they are more and more frequently used in living quarters.
Unglazed tiles come in three types of surfaces: matte, polished, and structural. Both glazed and unglazed kind of tiles can be used in the living room, kitchen, and bathroom. However, unglazed tiles are mostly recommended for high-traffic areas due to their high resistance to mechanical factors.
They also do not crack when something heavy falls on them, nor they are affected by chemicals as they are abrasion-resistant.
Done Picking the Bathroom Tiles of Your Choice?
EK Philadelphia Tub Reglazing And Refinishing can help you install it and even restore it to its former glory after it wears down. If you don't like the color you picked, we can even refinish it for you in a matter of hours so that you can achieve your dream color without having to replace the entire tile panels.
We offer professional services that can assist your all-around bathroom renovation needs. Call us today at (610) 600-1283 to get started.
Also read this awesome article about "How to Create a Wet Room"